Welcome
Welcome to St. Joseph and St. James's P.S website. We hope you enjoy finding out information about our wonderful school. You can also find out more about our school from our app (primary365) and our school Facebook page. Please take time to explore and get a little preview of some of the wonderful work that takes place in our school community, where we all strive together as one great team 'Learning Together For Life's Journey'.
It is our greatest privilege to witness at first hand the progress of all pupils entrusted to our care, a job we take very seriously. We take great pride in our role of nurturing and caring for each individual child, as they progress through this wonderful journey of life, realising their full potential both spiritually and academically.
We hope you enjoy your time navigating our website seeing into our school, as you explore the work of pupils and staff and how it is so important to always celebrate our pupils' achievements.
Yours in partnership
C. Wadsworth
Principal
Photos From Home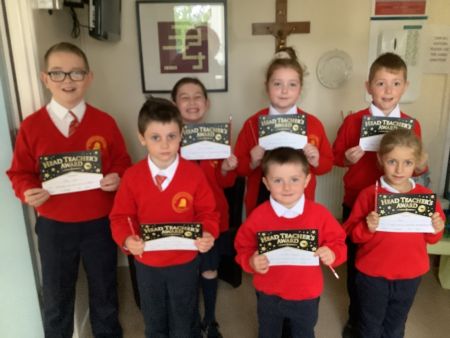 Photos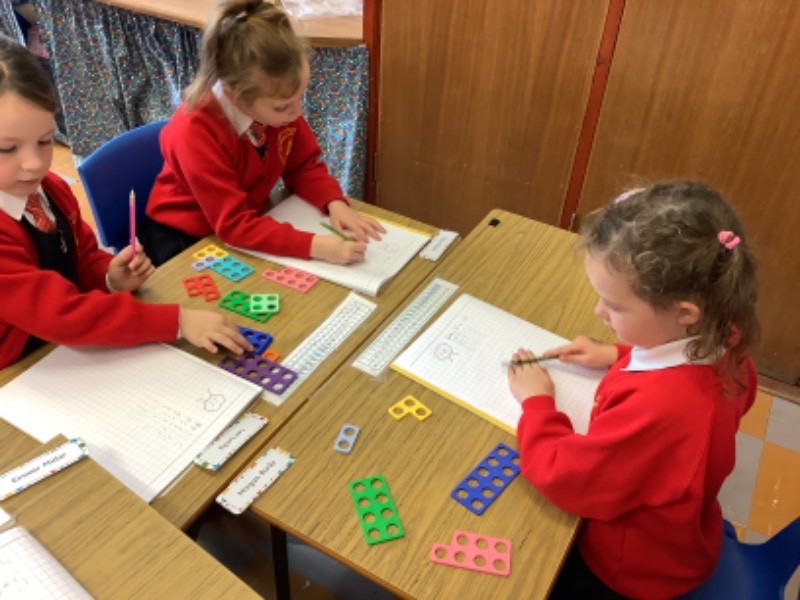 Upcoming Events...
Wednesday, 4th October 2023
P6/7 Tin Whistle (2-3pm)
Thursday, 5th October 2023
Violin P4-7
SpLT
Library Bus (10.45am)
P4 Tin Whistle (2-3pm)
Gaelic (P4-7 3-4pm)
Friday, 6th October 2023
P5 Basketball (11am)
Recorder P5-7 (1.45pm)
Woodwind (2.45pm)
Soccer (P1-3 2-3pm P4-7 3-4pm)
Monday, 9th October 2023
Cello (2.25pm)
Bee Active (P1-3 2-3pm P4-7 3-4pm)
Tuesday, 10th October 2023
P6/7 Swimming (9.30-11am)
Art Club (P1-3 2-3pm P4-7 3-4pm)
P7 Transfer Class (3-4pm)
Thursday, 12th October 2023
Violin P4-7
SpLT
P4 Tin Whistle (2-3pm)
Gaelic (P4-7 3-4pm)
Curriculum Evening (7-9pm)
Friday, 13th October 2023
P5 Basketball (11am)
Recorder P5-7 (1.45pm)
Woodwind (2.45pm)
Monday, 16th October 2023
School Photographer
Cello (2.25pm)
Bee Active (P1-3 2-3pm P4-7 3-4pm)
Tuesday, 17th October 2023
P6/7 Swimming (9.30-11am)
Art Club (P1-3 2-3pm P4-7 3-4pm)
P7 Transfer Class (3-4pm)
St Joseph & St James's Primary School, 34 Chapel St, Poyntzpass, Co Down BT35 6SY Phone: 028 3831 8261